09-10-2020
FABULOUS TURN AROUND by CONTEST DIRECTOR Mike Woolson !!
CONFIRMED March 20 2021 is secured for SVC # 7
ALL OTHER COMPONENTS ANNOUNCED WILL REMAIN AS SAME (Locale, Categories, Events, Rules of Entry & Vendor Operations, etc)
USE THE FLYER BELOW AS GUIDE UNTIL NEW ONE PUBLISHED
BE THERE
OR BE SQUARE
as WE TAKE
OUR BEST SHO
T
09-11-20 A Flyer with New Date

Prominently Displayed, for your use, below: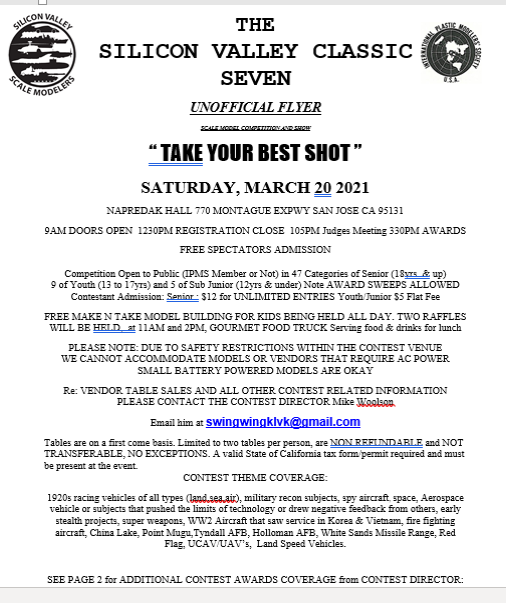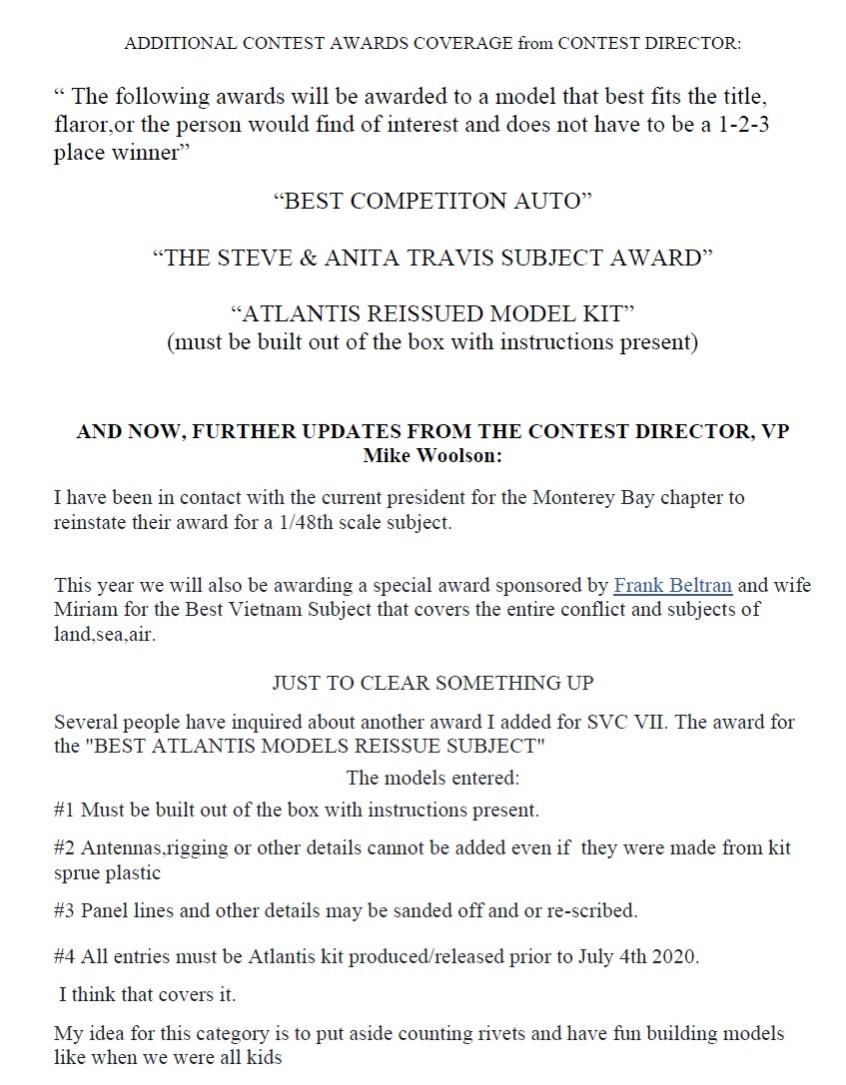 From SVC #6 Contest Director Mike Woolson, April 8 2019
The SVC #7 is now well under way and I will say I have picked out a theme: "TAKE YOUR BEST SHOT". Sending a message to those who have tried to throw a monkey wrench into things over the years...
SVC 7 Theme covers: Record breaking attempts, test vehicles (all types) that lost out to another in competition, Bonneville speed week,failed automobile brands/models, Sci-fi film subjects,Vietnam PBR's, Me-262 jets, heavily armed vehicles land/sea/air and more to be announced at a future date. - MW fini
TAKE YOUR BEST SHOT
Silicon Valley Classic # 7
confirmed for
MARCH 20 2021
(Saturday)
at Napredak Hall