MICK B MODELER

wants to share his joy of scale models & in model society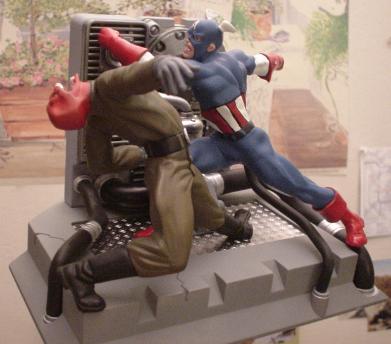 Editor's Archive now has complete 2000 thru 2016
OSS MARCH PUBLISHED 03-15-18
BUZZ # 84 Out 03-14-18 (5 days late but done!!!)
BUZZ # 83 Published 02-16-18 (week late but it's done)
OSS FEBRUARY published 02-16-18
OSS DECEMBER published 12-16-2017 (day late but no dollar short)
TAMS 2017 NOVEMBER out 12-15-17
BUZZ # 80 "LATE Thanksgiving Issue" Published 12-09-17
OSS for NOVEMBER Published 11-9-17
TAMS October out 11-4-17
BUZZ # 79 "FINAL TC-13 ISSUE" Out 10-23-17
OSS OCTOBER PUBLISHED 10-16-17 Editor MIA issue
BUZZ # 78 "Second IN DEPTH TC-13 Issue" Out 10-14-17
BUZZ # 77 "FIRST TC-13 ISSUE " Published 10-8-17
SEPTEMBER TAMS Published 10-02-17 "the Reno Issue"
BUZZ # 76 Published 09-23-17
SV CLASSIC # 5 ANNOUNCED See Tab for Details
SST # 3 PUBLISHED 06-28-2017
SST # 2 PUBLISHED 05-31-17
"Go Big" BONUS ISSUE "SST" Published 05-05-17
Due my site "Free Hornets Gallery" being hacked, using a
NEW Flickr based Gallery , BELOW IS ADDRESS
https://www.flickr.com/photos/134142390@N03/collections

You can find the rest of " Free Hornets News " at the "Exile Site"
ABOVE, Gallery snippet for the uploaded to Fremont Hornets Annex gallery of "Australian Content" for the TriCity Thirteen held in September. A link to the Annex is on the links page here, Photo Gallery is on page # 2 there
BELOW selection of pictures from September 8 2017 Reno NCAR event, which is covered in some detail in Sept 2017 TAMS...
TO RIGHT: Editor's Extra Gallery of photos he took at JIM LUND DAY at SFO Museum which is in article for 2017 October TAMS, enjoy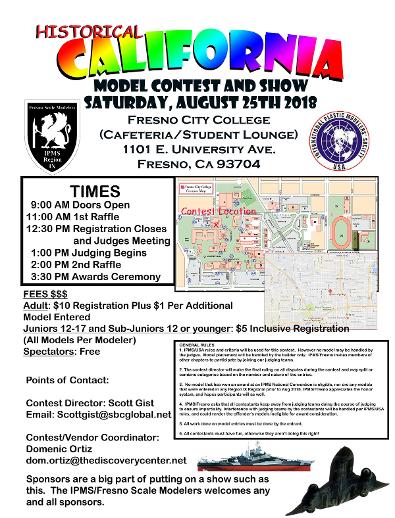 Introduction
I work at day jobs all week, so be patient, this is fun but extra. Also there's three newsletters & two other sites I am working
My Work
Will take on any project that interests me, have had fun with static modelling everything from very well known aircraft to very obscure prehistoric animals or "weather sensors"
UPDATE 02-20-18 add FRESNO AUGUST SHOW FLYER
UPDATE 11-05-17 Add two Galleries to Home Page & News to Jim Lund
UPDATE 10-02-17 Editors Archive Home Page to Add next 2016 OSS & TAMS issues (Sept, October) Now have Jan thru Aug in 2016 archive page
UPDATE 09-24-17 ADD NEWS LINK FOR IPMS Sonoma October Surprise
UPDATE 09-04-17 Delete "Cindy P-40 Gallery" Add "TC-13 Promo" gallery
UPDATE 08-12-17 Add SJ 45 Spirit Gallery to Home Page for limited time
07-27-17 CONTEST FLYER FOR SVC Five IS NOW UPLOADED to PAGE
07-22-17 IT's OFFICIAL - SV CLASSIC NUMBER FIVE NOW LAUNCHED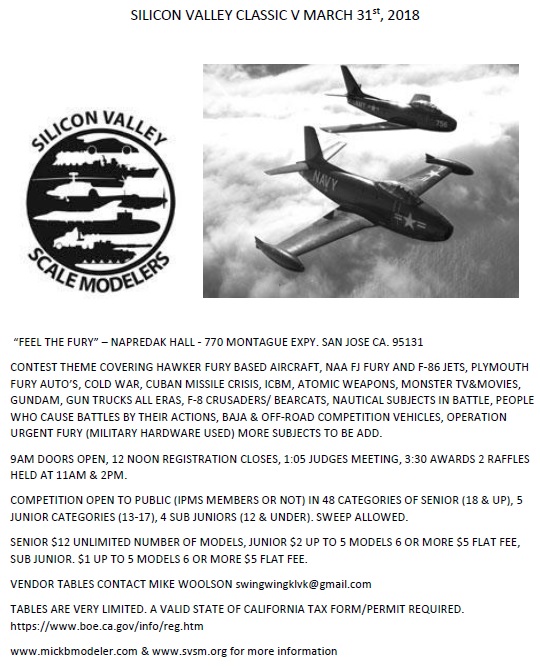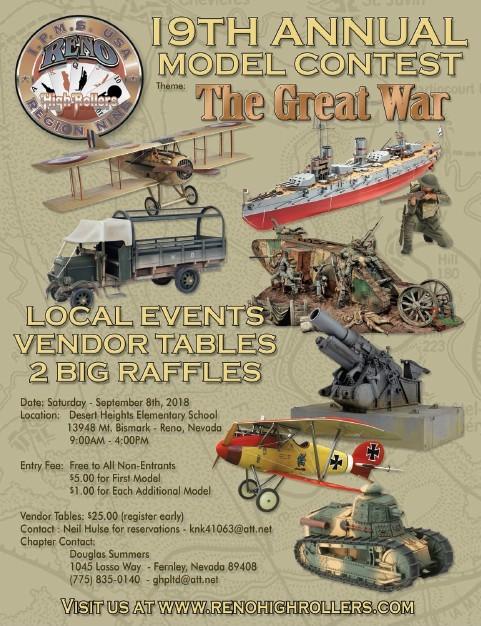 What I'm reading, topically. Some items (not all of them!) now on "Project WIP" page
NOW I am having too much fun, finding the new items to add to my working reading list. Once I'm done with many of these, I'll be reviewing them in "The Styrene Sheet" for SVSM. Posting prior reviews at MICKB2 site, tabbed on their own page, now that I have expanded the site hosting capability.
Testimonial of the day (sometimes, weeks or months even)
WORKING ON FINDING WAYS TO MAKE THIS SITE MORE USEFUL TO VISIT and FUN FOR ME TOO. MODELS NOW are being slowly added to the content, in form of "work in process" visual/text library ? blog? whatever?
See http://mickbmodeler2.yolasite.com site for more "mickbmodeler" meanderings
http://www.westcoastsundowners.com/Home.cfm